A wonderful blog, The Independent Bee, gave great information about an artist on Etsy.
https://www.etsy.com/listing/184993108/blind-cane-for-american-girl-18-doll
The original intent was for an American Girl Doll but I can see this cane working just fine for  a large teddy bear, Elmo, other dolls, etc. The cane is 'that little something' to make someone feel a part of the group.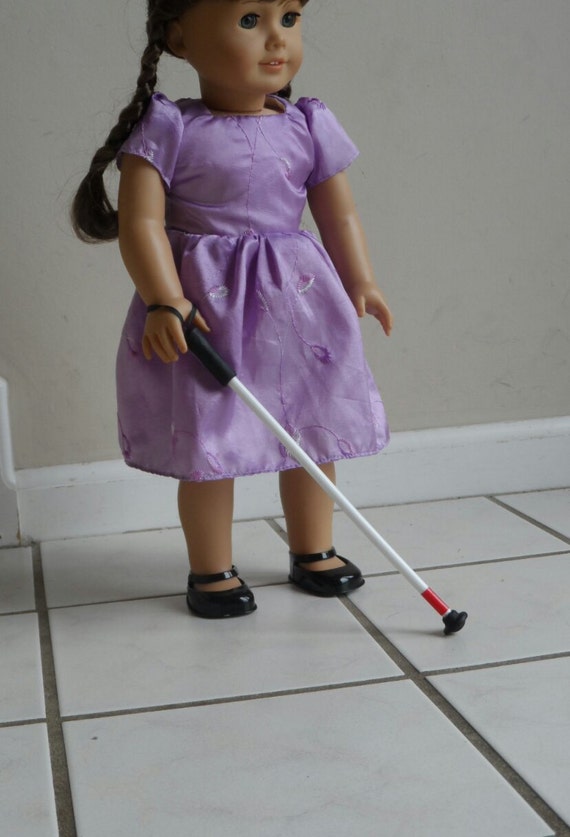 Visit The Independent Bee at: http://adifferentkindofvision.blogspot.com/2014/09/our-girl-just-got-white-cane.html#comment-form